Disclaimer: This is not a financial advice but a review of the blocklancer project.
About Blocklancer : Blocklancer is a so called Distributed Autonomous Job Market (DAJ) on the Ethereum platform, the vision of a completely self-regulatory platform for finding jobs and getting projects done. It will change the way freelancing works, both for customers and freelancers, and it will lift the reliability of freelancing to new heights.
Industry  :    Freelance industry
Problems  :   Today's freelancing industry is filled with problems. Some of the problems include:
Fake reviews
Getting paid for work reliably
Uncontrollable influence of central authority figures
Blocklancer plans to solve all of these problems by building a feature-rich, easy-to-use system on the blockchain.
Solution :   Blocklancer advertises all of the following features:
Guaranteed Payments
With Blocklancer, you only have to pay if you are 100% satisfied with the work, or if certain milestones are reached. In the case of a dispute, token holders will decide. This means you'll never encounter unilateral decisions by a biased authority and unfair money loss – say, when PayPal always sides with buyers and leaves sellers out to dry.
Fair and Automated Dispute Settlement
Instead of depending on a single authority to settle disputes, Blocklancer has a concept called token holder tribunals (THTs), where the decision lies in the hands of thousands of token holders to guarantee a fair decision.
Low Fees
Blocklancer charges a rate of 3% per job, which they claim is several times lower than the amount charged by other freelancing websites. As the Blocklancer website explains, "Freelancing will finally be a lucrative way of earning money – and reliable as well." For comparison, Freelancer.com charges a 10% fee (in addition to a 3% fee for clients), while Upwork charges a 20% fee (in addition to a 2.75% fee). These platforms also charge fees for money withdrawal (including fees as high as 2.75% on Freelancer.com), while Blocklancer withdraws money immediately into your Ethereum wallet.
No Censorship
Other freelancing websites might censor users or job postings for various reasons. That doesn't happen on Blocklancer, where all job offers are recorded on the incorruptible, immutable blockchain. Political correctness and personal feelings won't play a role in removing Blocklancer from the blockchain: if a job is posted on the platform, it will remain on the platform.
Founder :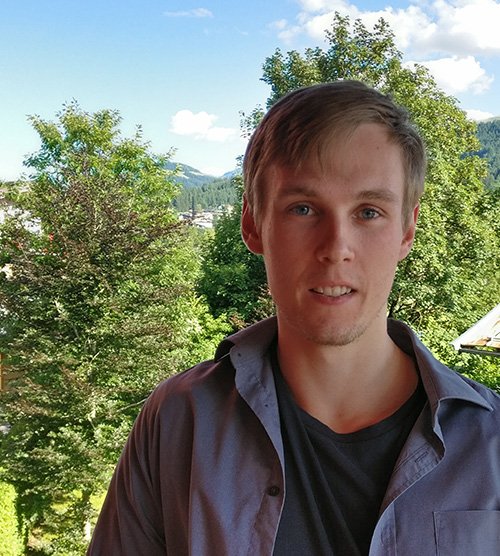 Michael Kaiser 
Michael combines the best of 2 worlds. He is a businessperson and a computer scientist. As an alumnus from the commercial college in Kitzbühel and having a degree in computer science, he combines both, the technical know-how needed to create an advanced job market system on the Blockchain and the economical expertise to run a successful company. On one hand, he is able to understand the underlying mechanics of the market and the needs of the many people involved, but on the other hand, he is also an enthusiastic computer scientist and coder. He is able to recognize the economic potential of new technologies much faster than anyone else, because he has the knowledge to understand the technology in depth, and his expertise in economics empowers him to realize the practicability of new developments and the economic impacts they will have.
Michael has a penchant for well-thought and simple-to-use applications. His credo is to design his applications as simple to use as possible. The underlying complexity of technologies should not interfere with the users experience. Michael worked as a researcher at the University of Innsbruck. He is also Co-founder of LambdaDynamics. A company that is specialized on bringing businesses to the next level by employing Machine Learning. His main fields are Cryptocurrencies, the Blockchain and Machine Learning.
Crowdsale details : 
 Lancer Tokens
Blocklancer will issue an ICO in August 2017. During the ICO, they'll release shares in the company in the form of Lancer tokens. Lancer token holders are entitled to a certain percentage of Blocklancer's revenue. In fact, 100% of the fees earned from jobs on the Blocklancer platform will be distributed among token holders. Token holders also play a crucial role in keeping Blocklancer running: they participate in token holder tribunals, where they settle disputes between customers and freelancers.
Remarks :  My only worry is that this project doesnt present a community channel on their website, no slack or telegram.